Daily Flow

-Alina Sosa-Perez, Psychotherapist
Ejercicio de Autoafirmación

-by Alina Sosa-Perez, Psicoterapeuta
Post Pandemic

Transformation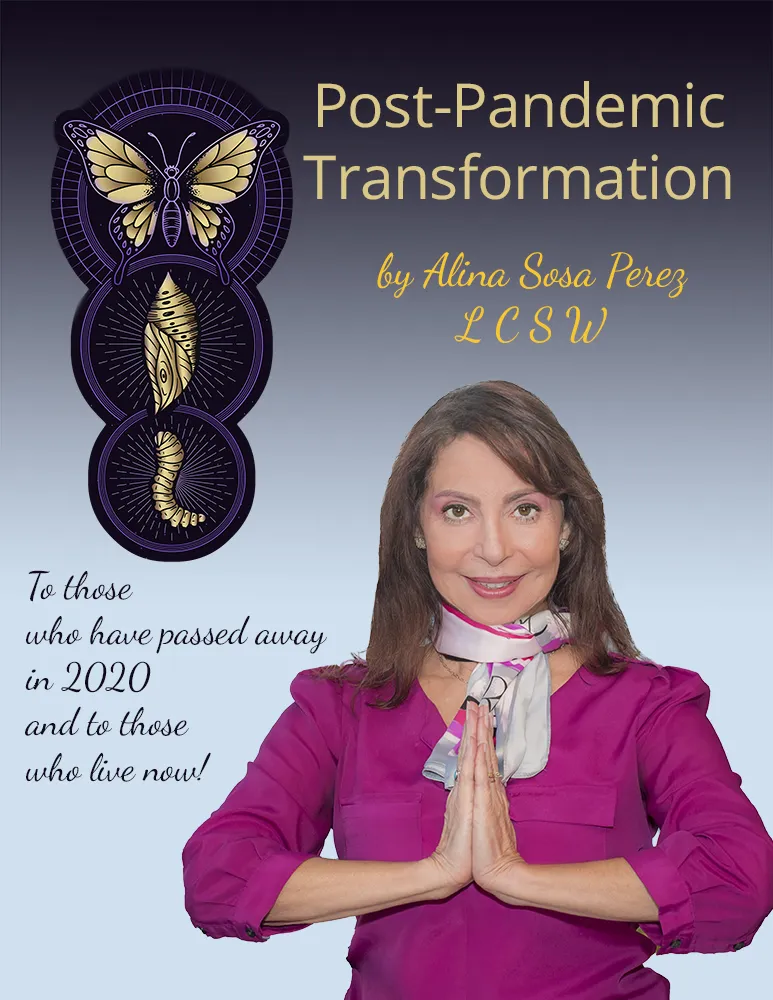 The time after the peak crisis of the pandemic has been a time of transition for many who are experiencing a deep impact due to the reflective and isolative times that have occurred since January 2020. These vignettes are meant to inspire in a time of much-needed inspiration and shed light on positive coping skills to help keep us flexible and resilient in difficult times.
Each vignette depicts a brief story about what the author is experiencing and how this triggers awareness of a lesson which can be extracted from this life moment. There is a helpful strategy defined in each of the vignettes. These lessons have very practical applications and can help us transform into a better self.
Themes of hope, overcoming fear, connecting with faith, finding your inner strength, dealing with loss, honoring your feelings, enjoying life's simple pleasures, are weaved into the storytelling.
The last section is an intensive cheat sheet about dealing with loss. In one way or another, we all have dealt with loss in 2020 and to the present.
Alina Sosa-Perez's "Post-Pandemic Transformation" is a great book to put in perspective this phenomenon with a quick read and a self-help twist!